Ballet Cult Project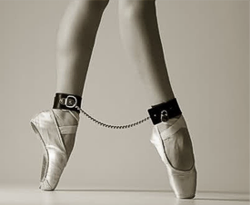 Thank you for viewing the Ballet Cult Project webpage. Our goal is to educate the public about the dangers ballet cults pose for children. We are gathering stories to have published in a book by a national publisher. You can participate! Share your story.
Read the story below. It gives you the theoretical framework from which to understand and explain your cultic experience.
Reflect upon the story below and relate it to the dance experience you went through. Did you experience the 8 categories listed below? How extreme were they?
Write your story. Give as much detail as you want. Please shoot for a word count of about 4,000 words. You may use real names and locations but understand we will remove all references if your story is used. Have someone read your story. Check for accuracy. Check for spelling and grammar. The cleaner the writing, the more likely it will be accepted.
Submit your story electronically. Send it either in the body of the email or as a Word attachment.
Your story will be kept confidential until you sign a release form to have it published.
For more information, contact Chuck.
Schedule — We currently have no set schedule for this project and do not have a publisher lined up. Once we collect enough stories, we will stop accepting them. At that time, we will approach publishers.
Compensation — If a publisher is landed, most likely, there will be a small honorarium for your effort. Of course, you will receive full acknowledgment for your contribution. We really appreciate the effort you make with your story. This is an important topic not covered in the ballet press. The article can be downloaded here as a pdf.